---
About James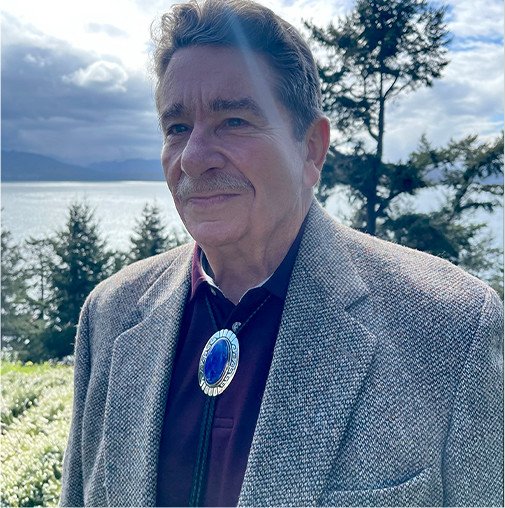 James Clarkson is an Investigator who has stood in two worlds for many years – a career professional investigator in the criminal justice field and as a lifelong researcher of the UFO Mystery. He has been a plainclothes military police investigator, a 20-year career city police officer and fraud investigator who has had many titles: patrol supervisor, detective sergeant, fatal accident team manager and training officer. After retiring with 20 years' service, he became a child abuse detective and then he completed another decade of service as a fraud investigator for a Washington state agency.
For over 30 years he has studied the mystery of UFOs with the same attention to detail that he applied to criminal investigations. He was an Investigator for the Mutual UFO Network from 1987 to 2017. He served as the Washington State Director for his last 10 years in MUFON. He has lectured at many local and national UFO events across the country and internationally as well, with guest appearances on radio and TV. He is the author of TELL MY STORY- June Crain, the Air Force & UFOs and the Westport UFO Crash Retrieval Event.
James lives near Port Townsend, WA USA on the Olympic Peninsula with his wife Joanne, a retired Hospice RN, writer and psychic medium.
---
Why I Do This Work
To seek the Reality at the heart of the UFO Mystery. To investigate reports of phenomena that suggest the possibility of Non-Human Intelligence (NHI). Conduct investigations based upon interviews, photos, and other evidence. The emphasis is upon finding high credibility witnesses to high strangeness events. To remain willing to speculate on all the possibilities for NHI, but to keep the distinction clear between reasonable conclusions based on evidence, and pure speculation.To share the rich history of UFO encounters with the public and to help other UFO witnesses understand they are not alone in their experience.
To keep a death bed promise I made to a friend named June Crain, who honored me by telling her story of what was disclosed about UFOs in Top Secret Air Force laboratories. That promise to tell June's story showed me how to repay a great debt – to shine a light forward for others on the path of the UFO Mystery, as many along the way have lit a path for me.
To advocate that the Evidence that We Are Not Alone belongs to every human being on Earth. It does not belong to any individual or political entity. To promote the idea that having a Cosmic Awareness helps people to become more aware, more compassionate, and more enlightened in the brief time we live in this Here and Now.
---
Books for Sale
FOR INTERNATIONAL ORDERS: Please email UFOdetective@hushmail.com with your shipping information. I will need to provide you a custom quote for shipping costs. Thank you.